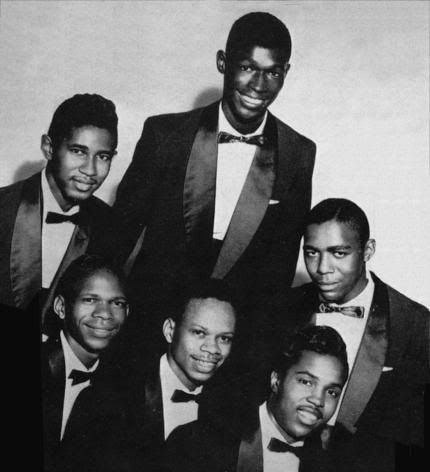 Here's both sides of the highest charting single by Lee Andrews and The Hearts. This was #20 in 1957. A couple more of Lee and The Hearts' songs charted, but I don't think either of them ever cracked the top 20. The B-Side's quite a contrast to the hit here.

You may also be interested in this newspaper article which mentions the upcoming (in 1972) performance at a Pittsburgh mosque's "Oldies Night". Be sure to check out the movie ads in that paper, too. Just think...you could've gone to the mosque to see Lee Andrews and The Hearts and then hit the Colonial Drive-In to see Rosey Grier and Ray Milland in The Thing With Two Heads, possibly on the same night. What a world!

Click here to download Chess Records # 1675!